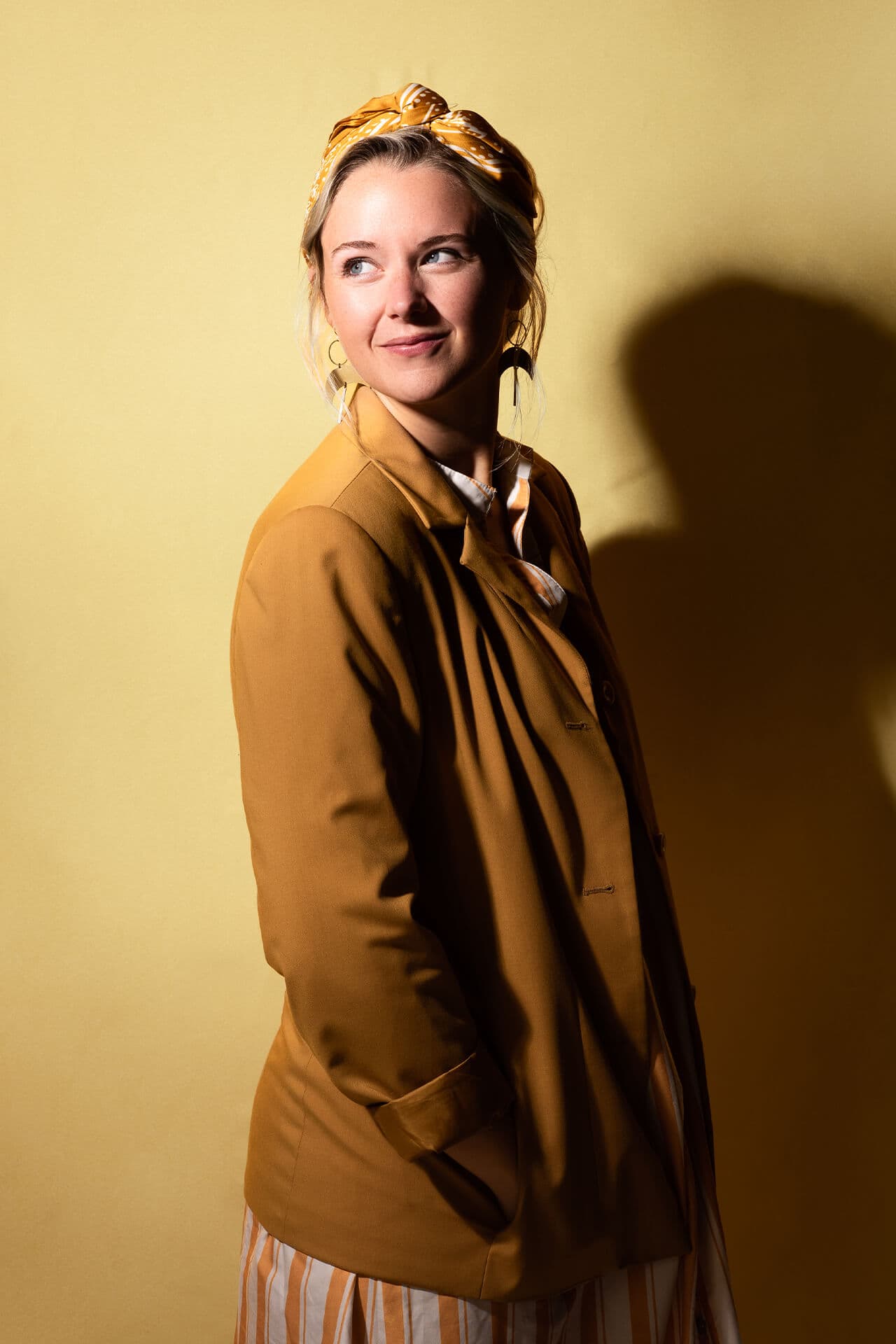 🙃 Loading...
Molly Hobson Vaida
Project Manager
Molly has worked in the arts and culture sector since she graduated from the University of Nebraska Omaha. Having worked every position from curator to janitor, she developed a love for supporting creative projects.. Along with her work as the "Scheduling General" at Pixel Bakery, she runs a curation service called Landlock Gallery that works with Nebraska artists to coordinate and promote local art shows and programs.
She enjoys snuggling with her Australian shepherd Charlie, sending anime memes to her husband and reading books about old houses.
She has to eat gluten free and hates everything about that.
Alma Mater
University of Nebraska-Lincoln
Favorite Thing
Camping in the fall
Least Favorite Thing
Having their headphone cord catch on something and be pulled out of their ears.
Favorite Movie
Lord of the Rings | The Two Towers
Hobby
Drawing cartoons, straightening artwork in public spaces and waving at babies.
Personal Aesthetic
1990's Sitcom Mom
Signs
☉ Capricorn
↑ Gemini
☽ Cancer
Credited Projects
Check out some of the awesome projects Molly has worked on.