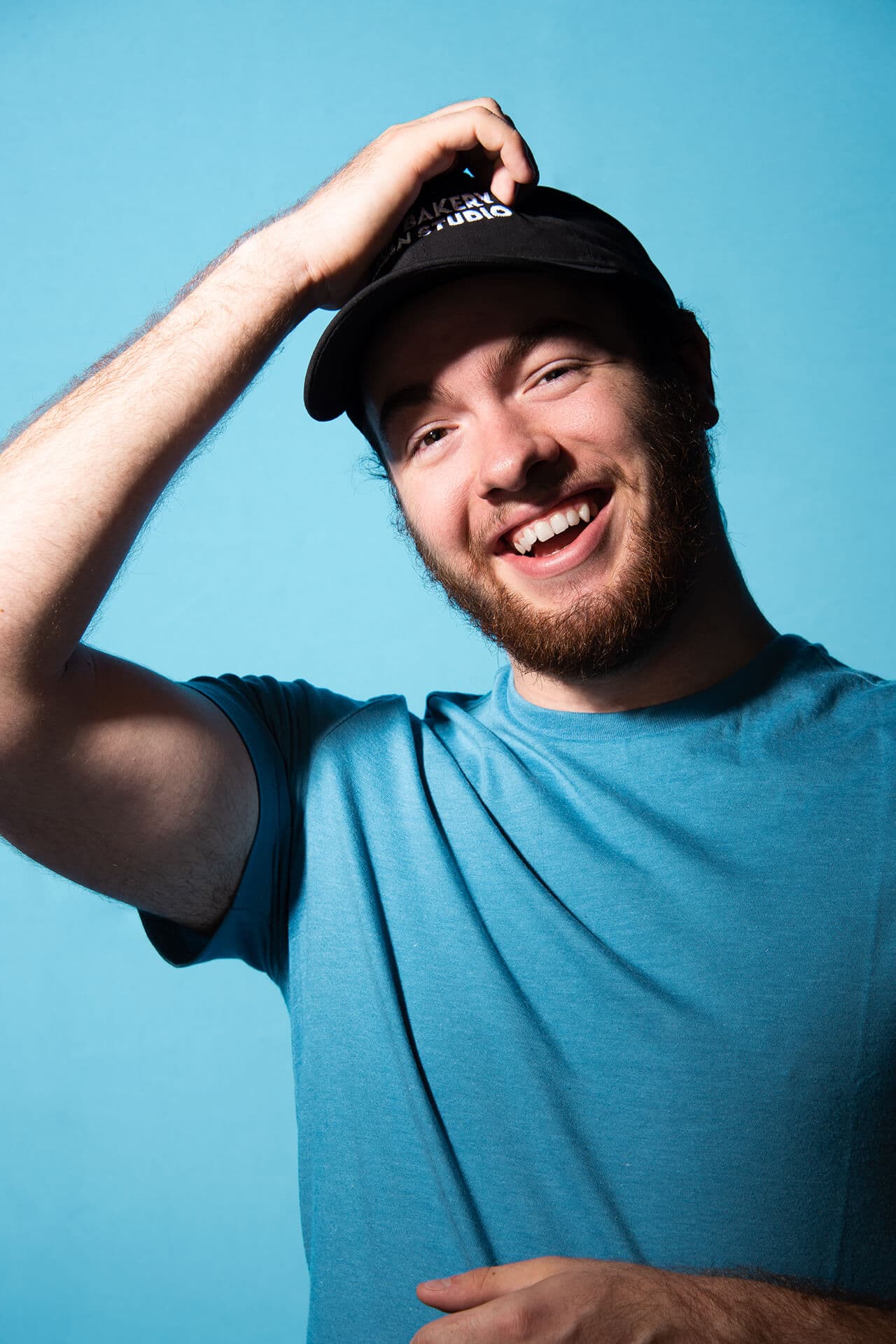 🙃 Loading...
Mitchell Guynan
Cinematographer
Mitchell is a recent graduate from UNL's Emerging Media Arts program with emphases in cinematic arts and virtual production. He loves kicking back and playing video games with his buds, or should the weather allow it, a skate session around the neighborhood waving at all the dogs he passes. Mitchell gets a huge kick out of showing people his comic book collection, talking shop about the newest camera that just released, or cracking a dad joke when everyone least expects it.
Alma Mater
University of Nebraska-Lincoln
Least Favorite Thing
Stubbing my toe
Favorite Movie
The Green Night
Most Hated Bird
Ostriches. Their necks freak me out.
Hobbies
Comics, Skating, Cooking, Hiking
Personal Aesthetic
Indie Dad at Comic Con
Mitchell has since moved on from PB.
And we miss them very much.