Header image was created by an AI using the phrase "Getting in the Flow State | LSD" as it's main prompt and Guynan's headshot as the base reference image. Full Rez version here.
Hey there! I'm Mitchell and I'm the brand-new Cinematographer at Pixel Bakery! I recently graduated from UNL in the Emerging Media Arts program with emphases in Cinematic Arts and Virtual Production. I've worked on projects that have taken me from Boston to Vegas, and I'm really excited by the idea of creating something beautiful that can inspire someone else to do the same.
Some rapid-fire fun facts about me:
I love talking shop about cameras, and I've recently loved getting into film photography!
I can talk your ear off about comic books and graphic novels (Nightwing and Miles Morales are the best).
I've been skating for a while and love to watch the sunset on top of a board.
My biggest inspirations come from sci-fi movies, music videos, and the walking legend: Donald Glover.
Baja Blast has a grip on my wallet and mind at pretty much every waking moment.
Things I Don't love
Deconstructive criticism
Pushing a pull door
Pulling a push door
Flourescent lights
I'm so excited to work in such a passionate and talented work environment, where I already feel so welcomed. I can't wait to work on meaningful projects with so many skilled artists. Check out my 2022 reel here!
Working on so many projects has taught me that it's about the process. To me, the process is just as important as the product! It's all about entering that space where you look up from your computer or colleagues and hours have passed without you realizing it. It's The Flow State.
I experienced this all the time when me and my roommates banded together to produce music videos together each summer. There'd be days where we'd look at each other and nod because we all understood one another without saying a word in english. We'd just say, "eh?" and I'd respond, "eh?" then we'd nod and say "eehhhhh!" It's gotta be one of the best feelings there is.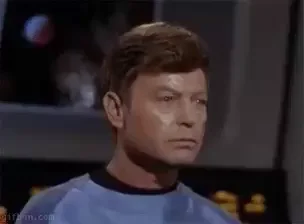 So my biggest advice is to always be on the search for The Flow State, because it adds so much more meaning to what you do (and lets you have fun along the way). The fastest way to get there is by working on the things you love with the ones you love.
I can't wait to kick butt with the rest of the bakers, and thanks for taking the time to get to know me! 👋