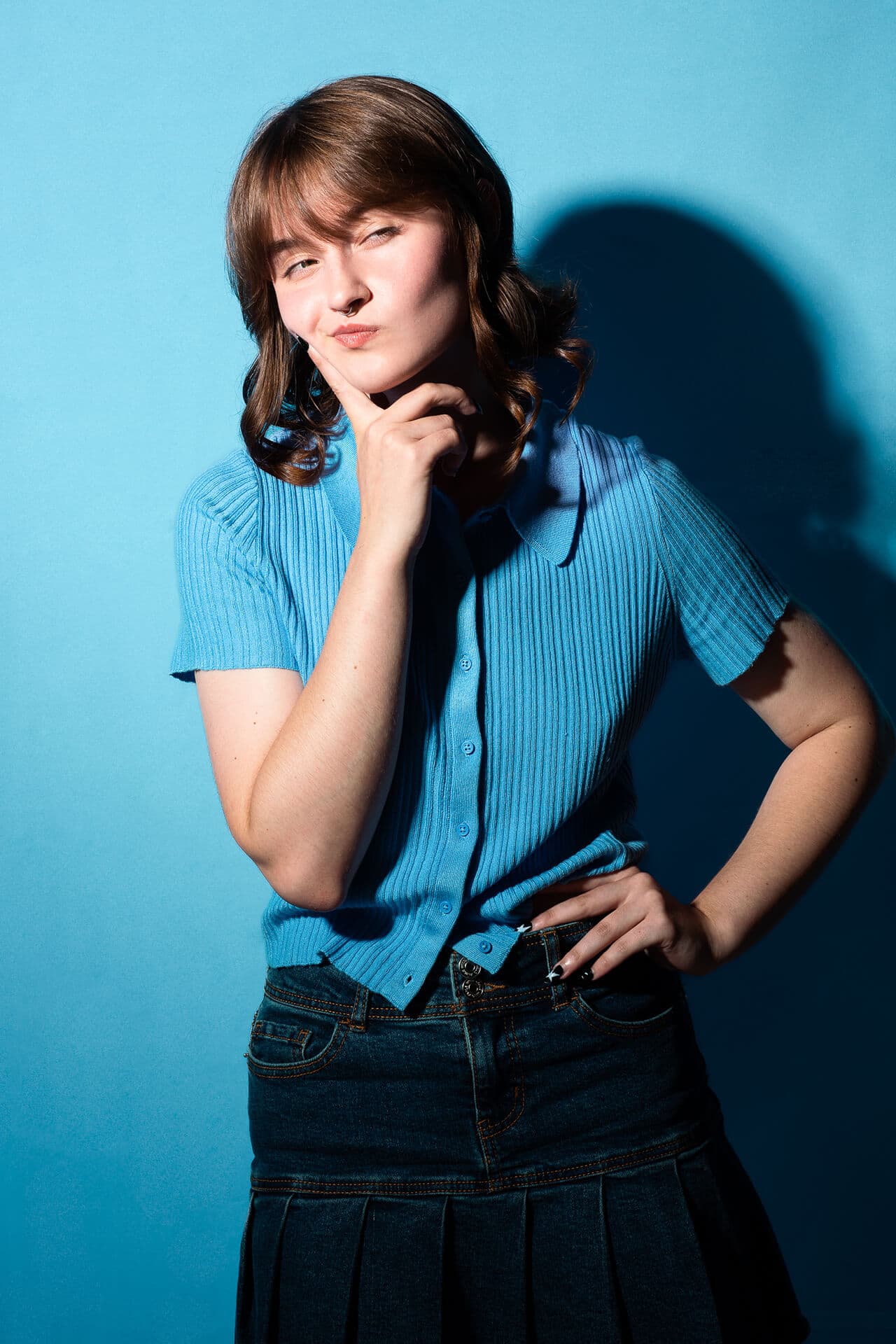 🙃 Loading...
Olli Jenkins
Creative Strategy Intern
Olli Jenkins is a third year student at the Johnny Carson Center for Emerging Media Arts at UNL. They are devoted to design in all forms but specialize in experience design, adapting found objects, and curating their reality through sensory stimulation. She loves to unwind by painting or reading with a cup of hibiscus tea as much as she loves Mortal Kombat. Olli believes that fashion + personal style are close to godliness, sustainability is everything, and that we all really need each other.
Alma Mater
University of Nebraska-Lincoln
Favorite Thing
Tamagotchis, robot checkup ASMR, milk foam
Least Favorite Thing
Haunted house attractions
Favorite Movie
Alien + The Devil Wears Prada
Hobby
Upcycling, goldigging, sitting in grass
Personal Aesthetic
Digital Nymph/Hot Andro Alien Grrrl
Credited Projects
Check out some of the awesome projects Olli has worked on.
Olli has since moved on from PB.
And we miss them very much.