SNACKLINS
Monthly Retainer
copywriting
email campaigns
motion design
other things
more things
what do you do after you build a brand?
A muslim man obsessed with the idea of a meat-free pork rind and yuca, mushroom, and onion walk into the back of a Washington, D.C. barbeque joint...
the client
History says that's how SNACKLINS vegan plant crisps were created. And soon after, they got their big break by making a deal with Mark Cuban on Shark Tank. Can't resist the crisps.
How it Started
Pixel Bakery teamed up with SNACKLINS starting in June of 2020 for an ongoing content kit. This kit includes deliverables such as emails, organic social media posts, photoshoots, and TikToks.
How it's Going
An ongoing retainer allows our team to continue building and growing on the brand as we go. We've been able to create a beautifully homogenous identity for the SNACKLINS brand.
Organic Social
In the world of endless scroll and limitless social content, brand personality is EVERYTHING—that's where we come in. Every month, our team works to blend seasonal, lifestyle, and wacky, just-for-fun content into a unique flavor only seen on the SNACKLINS feed. The signature punchy SNACKLINS voice is accompanied by memes, quizzes, custom photo shoots, and more. You name it, we've done it.
Product Photography
A SNACKLINS photoshoot is never complete without napkins covered in chip crumbs and a backdrop soaked with grease stains. 😅 We work in close collaboration with our client to come up with a shot list for each quarter's photoshoot. Our creative director works on-set to make sure the SNACKLINS crisps and the SNACKLINS brand are harmoniously captured in each image. All photo edits, composites, and color work are dialed-in to perfection by our in-house team.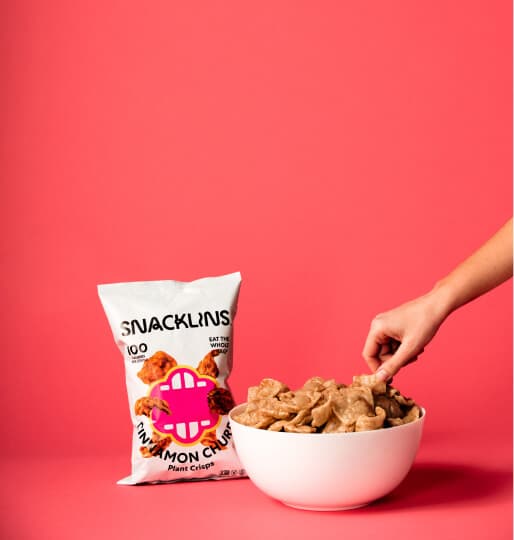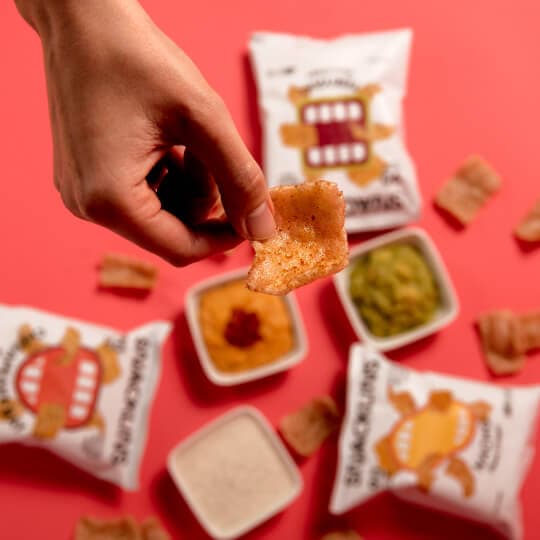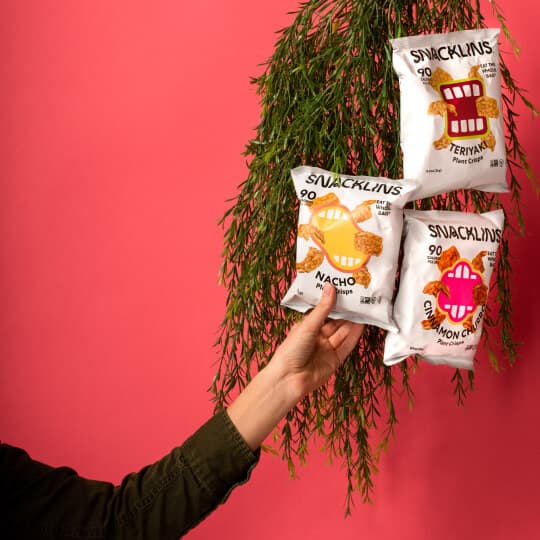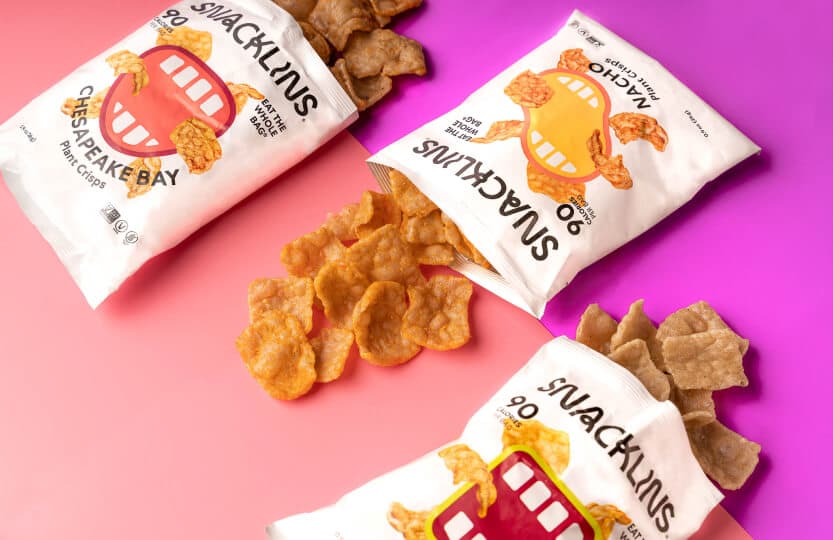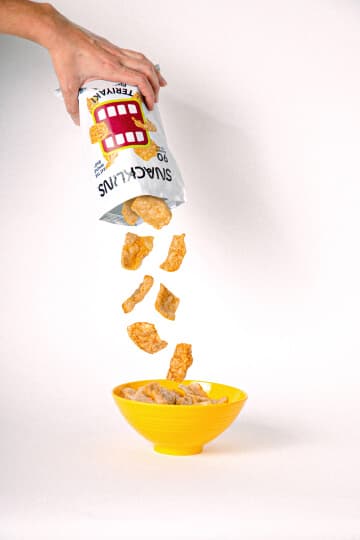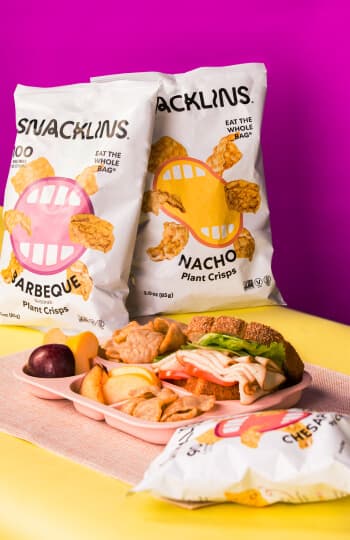 Why Pixel Bakery?
"Pixel Bakery has been an incredible partners of ours for nearly two years. From photography, to graphic design, to creative direction they helped bring the SNACKLINS brand to life. They are flexible to our needs, super organized and responsive, and deliver really great results.
I think the thing that I'm most impressed by is their ability to learn our brand and get better over time. That's the best thing you can ask for in a partner."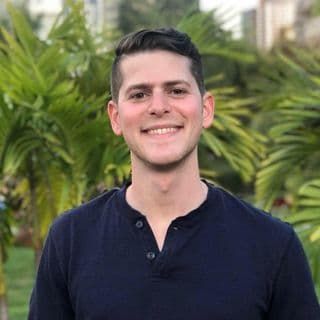 Marketing & E-Commerce Director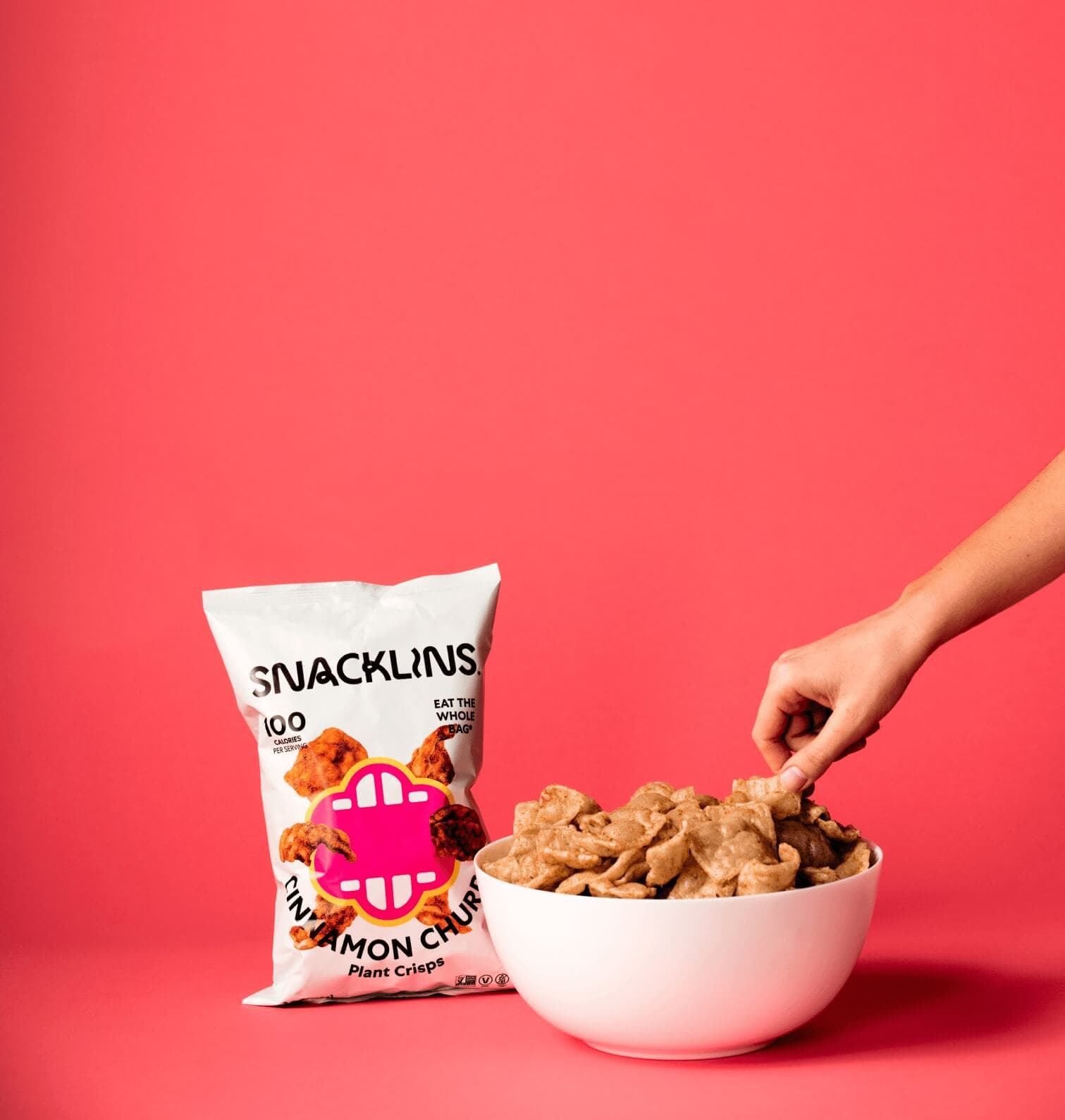 TikTok
Not everything has to be a 20-person crew and a bunch of huge cameras. We believe in meeting our audiences where they're at. Our generation wants something that feels organic, authentic, and relatable. There's a tool for every job, and sometimes those tools are iPhone cameras and selfie sticks.
At PB, we're not afraid to jump into a new medium. When we were approached to take on SNACKLINS TikToks, we knew to call on one of our many Gen-Zers to get the job done. On a monthly basis, Maria and our creative director choose a TikTok trend that SNACKLINS can fit snugly into and execute on it with our Pixel Bakery flair.