Hey, what's up?! My name is Johnny (they/them) and I'm the newest Multimedia Designer at Pixel Bakery, meaning I do a little bit of a LOT - design, illustration, copywriting, you name it!
Let's get the boring stuff out of the way:
I graduated from the University of Nebraska at Omaha in December of 2020...entering the job market in the middle of a global pandemic. We love a challenge.
While at UNO, I earned my Bachelor of Arts studying graphic design and art history, and I also worked as a writing tutor at the UNO Writing Center.
Okay, now to the fun part where I get to infodump on all the stuff I love...and hate!
Things I can't live without:
The color pink
History podcasts
Guzzling multiple caffeinated drinks at once
Bullet journaling
Things that make me rage-quit whatever I'm doing:
Car-centric urban design
The sisyphean task of vacuuming
Autoplay on websites and apps
The electoral college
When I'm not taking a methodical approach to color-coordinating my outfit, you can find me designing stickers for my shop, doing advocacy work with Strongly Worded Letters, or squishing my cat, Frankie's, bean pad paws.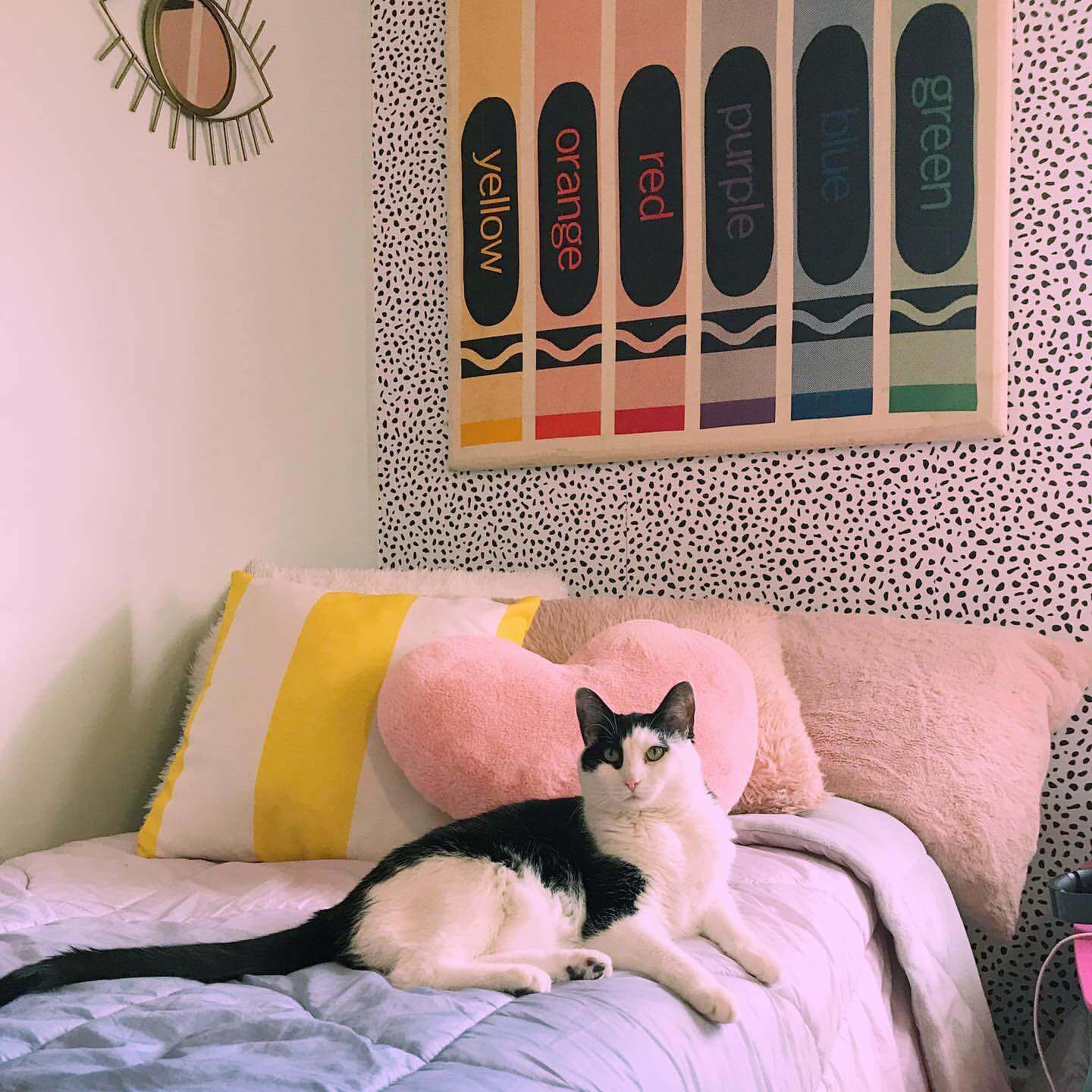 Johnny's cat Frankie.
I'm loving the work I'm doing at Pixel Bakery so far (and all the free SNACKLINS...) and can't wait to keep growing and learning here.