job position
Studio Intern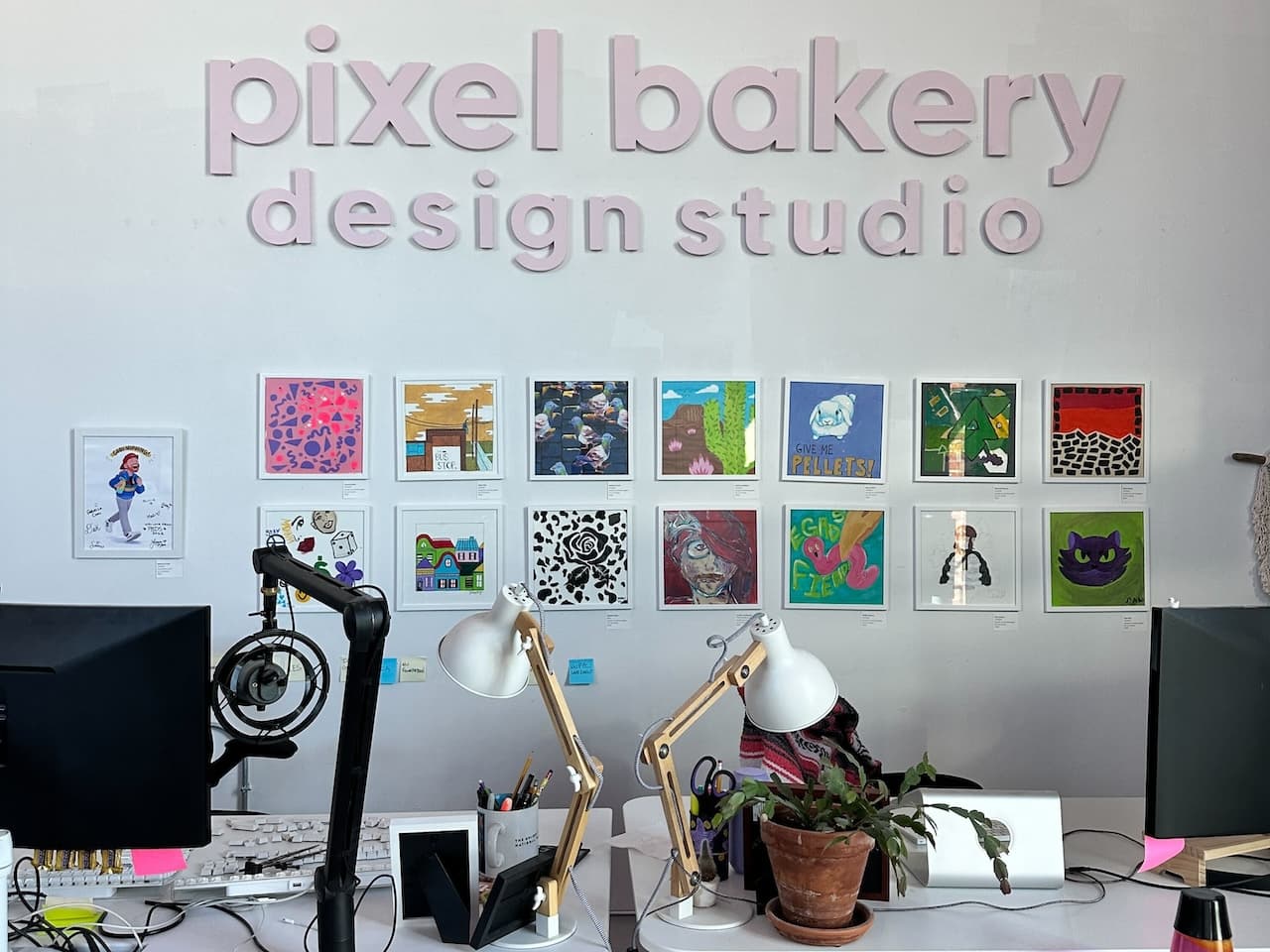 Sorry, this position has been filled.
posted on :
Much like the band manager in School of Rock, you're in charge of everything. You've got a constantly running, organized checklist and you love to check off tasks. You'll maintain the behind-the-scenes of PB by organizing, scheduling, communicating, restocking and being our administrative hero. Everyday is different in this role, with a new set of tasks and challenges. But you're adaptable and love to chase down a side quest.
Roles & Responsibilities
Your responsibilities will fall into three main categories:
Studio Management
Our studio is your kingdom. Decorate it, paint it, rearrange it—the vibe is in your hands.
Keep the studio running smoothly by ordering supplies, replenishing snacks, maintaining schedules, organizing meetings, communicating with visitors, answering the phone, and checking the mailbox.
Keep studio clean and organized daily.
Inventory management.
Maintain engagement through Instagram Stories.
Attend building meetings and report back to the studio.
Organize studio tours and job shadows.
Handle basic repairs and maintenance.
Keep our plants alive.
Digital Asset Management
Responsible for all computer and camera equipment. Clean, organize and charge gear after shoots.
Administrative Tasks
Monitor and fulfill online store sales.
Check on sponsored room at UNL CoJMC's Experience Lab.
Run payroll, track invoices, and pay bills.
Take notes for discovery meetings.
Qualities We Look For
Receptive to feedback.
Excellent organizational skills.
Reliable self-starter who is equally productive when working independently or on a team.
Excellent communication and grammar skills, as well as a love for puns.
Strong understanding of writing for advertising.
Passionate about the design industry and storytelling as a means of communication.
Goal-oriented, with a drive to hit deadlines.
The ability to self-teach and problem-solve.
Must be trustworthy and transparent.
Someone who takes pride in their space and creating positive working environments.
Perks
Pay: $14/hr. / 12 to 15ish hours a week
Office snacks: Need I say more?
Flex-ish schedule: As long as the majority of your hours take place between 9–5 on Mon–Fri, you should be all set.
Hybrid-ish work environment: The majority of your week will be spent in office, but if there are some days where that's just not going to happen, that's chill. Overall, we treat you like a human. But, a human we want to be able to talk to and collaborate with on a consistent basis.
Equipment & Gear: We believe in giving our team the space to be creative outside of work. You have access to our studio, computers, camera gear, and equipment whenever and for whatever you'd like.
Gym Membership: PB covers half of your gym membership each month. Gotta keep that body as healthy as that brain, ya know? Gym is subjective and can also be anything from yoga classes to your Peloton membership.
Book Club: We'll buy you a book of your choice each month.